Contact Us
Cedarville University
251 N. Main St.
Cedarville, OH 45314
Telephone: 1-888-CEDARVILLE
Our Staff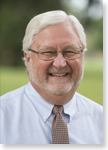 Dave Bartlett
Associate Vice President Gift Planning and Endowment
Thank you for reaching out to Cedarville University. We are delighted that you are interested in further information. We will make every effort to respond to you in a timely manner.
Enter Your Information